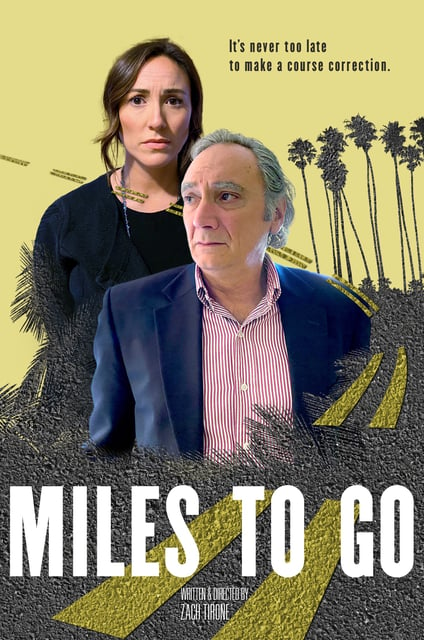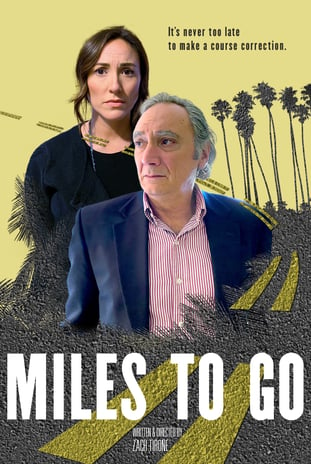 After the unexpected death of his wife, a man grapples with his place in the world and a deadly secret...
(2021)
Written, Directed
& Produced by
Zach Tirone
Starring
Alex Santoriello, Nicol Moeller, Audrey Harris-White, Cliff Folds, Kelly Ladd, Joe Ray, John Cook and Mindy Shaw
Featuring Original Music by
Featuring the Song
'Heaven Up There' by
Artwork by
MILES TO GO is the story of Robert, an older man who is struggling with the sudden death of his wife. A hidden secret and years of toxic behavior has led to the failure of the relationship with his daughter, Dawn. Facing a reckoning point, he must determine if there is a future left for him in this world...